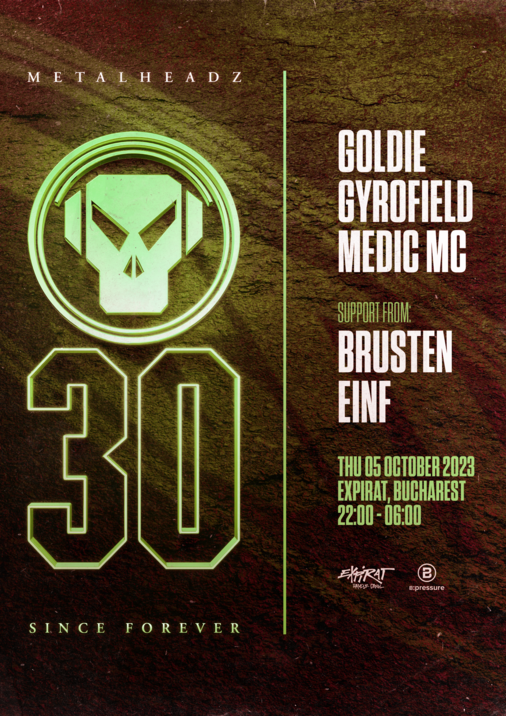 B:pressure pres. 30 Years of Metalheadz w. Goldie, gyrofield, Medic MC
joi, 5 octombrie, ora 22:00
B:pressure proudly presents 30 Years of Metalheadz, the foremost label within the drum&bass global movement.
The line-up: the man, the legend,
GOLDIE
, returns to Bucharest for a rare club appearance alongside super hot property and pivotal new talent
GYROFIELD
. The night will be hosted by
MEDIC MC
. Local support comes from BRUSTEN & EINF.
The event is part of the Metalheadz 30 tour. 30 Years. History still in the making. Since forever.
● Early bird - 60 lei (first 100 tickets) ● Pre-sale - 70 lei
18+. No ID, no entry.
Mai multe detalii