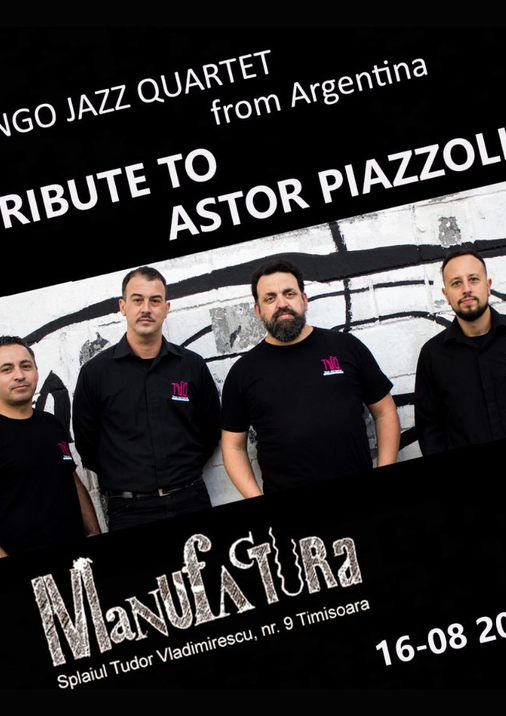 Timisoara: Tango Jazz Quartet - Live at Manufactura
Manufactura
,
Timișoara
Splaiul Tudor Vladimirescu 9, Timișoara
miercuri, 16 august, ora 19:00
Tango Jazz Quartet
of Argentina mix the melodic and rhythmic patterns of Tango with the harmonies and improvisation of Jazz. This new approach to Tango and Jazz has received an enthusiastic reaction both in Argentina as well as internationally. The music of Tango Jazz Quartet goes from the traditional tango to the music of Astor Piazzola without ever abandoning the territory of jazz.
Mai multe detalii