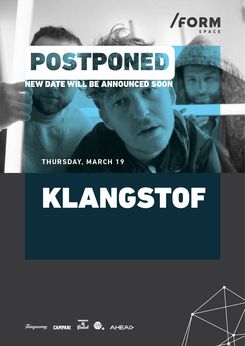 Exclusiv pe iabilet.ro
Klangstof at /FORM Space
/FORM SPACE
,
Cluj-Napoca
Aleea Stadionului 2, Cluj-Napoca 400000
joi, 8 octombrie, ora 21:00
Data mentionata pe eveniment este temporara. Aceasta data nu este stabilita oficial si nu este data FINALA. Revenim cu data oficiala curand!
Amsterdam-based alternative pop act
Klangstof
was founded by Dutch/Norwegian musician Koen van de Wardt, first established itself with a majestic confluence of synth-pop, post-rock, and electronic music on their debut LP, Closed Eyes To Exit, issued by Mind Of A Genius in 2016.
Mai multe detalii