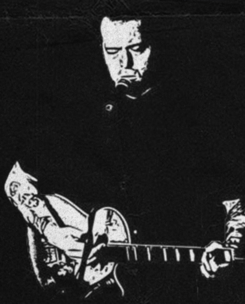 Exclusiv pe iabilet.ro
King Dude [us] at /FORM SPACE
/FORM SPACE
,
Cluj-Napoca
Aleea Stadionului 2, Cluj-Napoca 400000
luni, 26 octombrie, ora 21:00
Data mentionata pe eveniment este temporara. Aceasta data nu este stabilita oficial si nu este data FINALA. Revenim cu data oficiala curand!
In a time when American folk music has lost touch with its bloody roots,
King Dude
seeks to illuminate the darkness with sex, death, love, insanity, and Lucifer's light.
Mai multe detalii