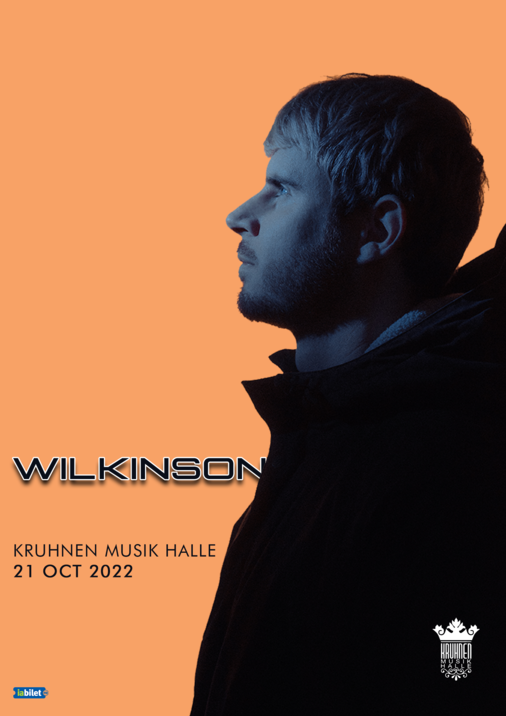 Brasov: Wilkinson @ Kruhnen Musik Halle
vineri, 21 octombrie
18+ event
Accesul se face in baza cartii de identitate in original ca si conditie obligatorie. Ne rezervăm dreptul de a refuza accesul oricărei persoane care nu se încadrează în regulile de de acces de la data spectacolului iar contravaloarea biletului de spectacol nu se va returna.
Prin achiziționarea biletului la eveniment, cumpărătorul a luat la cunoștință condițiile de acces.
În cadrul acestui eveniment se vor face fotografii, se va filma și se vor face înregistrari audio care pot conține vocea și imaginea voastră. Participarea la acest eveniment reprezintă acordul tău implicit pentru a folosi materialele foto/video/audio pe plaformele de social media proprii și ale partenerilor noștri.
Electronic music king and legend,
Wilkinson
, is coming for the first time in Brasov, at Kruhnen Musik Halle. This is going to be a night of legend! Hailing from the leafy suburbs of South West London isone of the UK's best known electronic artists...Wilkinson. His first insight into making music came aged of 9 when his parents bought him a drum kit. Mark 'Wilkinson' joined a few bands playing at venues as far as the Birmingham NEC and as close as the local old people's home. Fast forward a few years later and Wilkinson has cemented himself as one of the most successful stars in dance music. Following his club anthems 'Tonight', 'Take You Higher', 'Too Close' and countless others... Wilkinson released 'Half Light' charting #20, Dirty Love which peaked a t #10, 'Hopelessly Coping' peaking at #23 on the UK Top 40 and 'Afterglow' which became a top 5 hit on the UK Chart, selling 1.2million copies, racking up over 200 million streams and certified with a Platinum selling disc.
Mai multe detalii