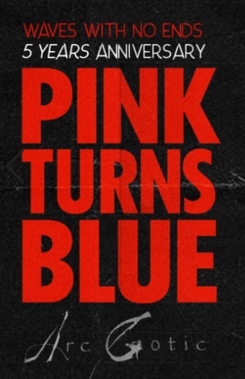 Exclusiv pe iabilet.ro
Pink Turns Blue [de], Arc Gotic [ro] at /FORM Space
/FORM SPACE
,
Cluj-Napoca
Aleea Stadionului 2, Cluj-Napoca 400000
duminică, 10 mai, ora 21:00
WWNE & /FORM Space pres. Waves With No Ends 5 years Anniversary with
Pink Turns Blue
& Arc Gotic at /FORM Space.
Nota: Conform comunicatului emis de Ministerul Afacerilor Interne in data de 8 martie 2020, exista posibilitatea ca evenimentele care au loc in luna martie sa sa reprogrameze / anuleze, dar in cazul amanarii, biletele cumparate raman valabile. In cazul in care evenimentele se amana sau se anuleaza, veti fi informati in timp util. Multumim!
Mai multe detalii